Be a leader of arts and culture in North Texas by supporting Kaleidoscope Park, the region's newest art, architecture, and performance destination.
Founders Circle
Founders Circle members are establishing the legacy and assuring the future of Kaleidoscope Park. By joining this group, you share in the vision of creating, sustaining, and enhancing the most significant new public park to come to the region this decade.
Founders Circle members will be recognized, in perpetuity, in the Park and participation will be available only through December 2024.
Founders Circle Levels:
Philanthropists
$100,000 and up
Benefactors
$50,000 – $99,999
Contact Us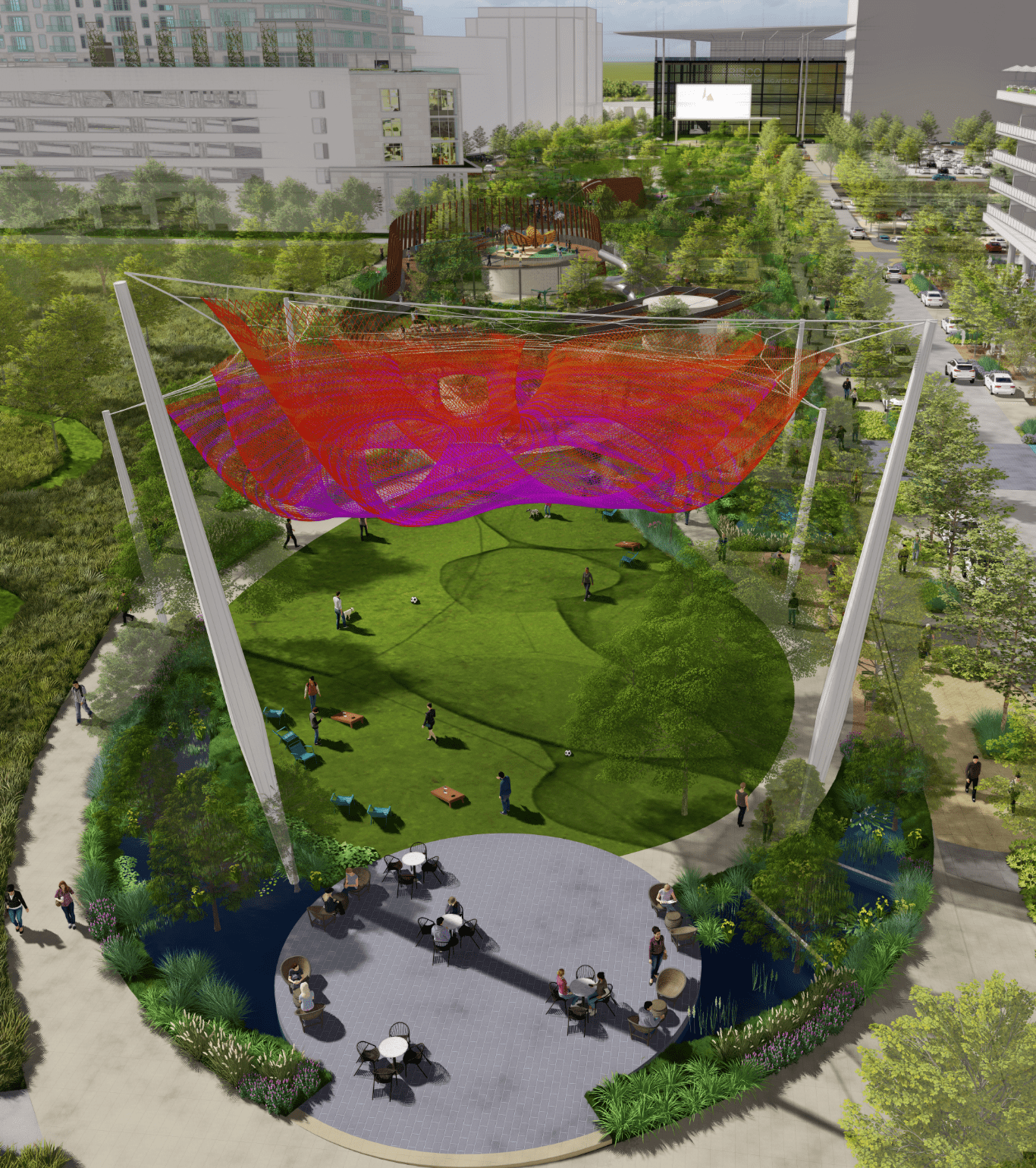 Founding Visionaries
Ambassador Kathryn & Craig Hall
City of Frisco
Communities Foundation
of Texas
HALL Group
PARK NAMING Opportunities
Demonstrate your commitment to the ongoing enhancement of North Texas's arts and culture landscape by establishing a naming right in Kaleidoscope Park. Your qualifying donation provides for the long-term maintenance and activation of named spaces and leaves a lasting legacy of your generous support of a developing North Texas cultural icon.
Opportunities Include:
Children's Play Area
Arts Plaza
Food Hall Pavilion
Performance Lawn
Dog Park
Technology Terraces (2)
Entry Plazas (4)
Gardens & Promenades (4)
Contact Us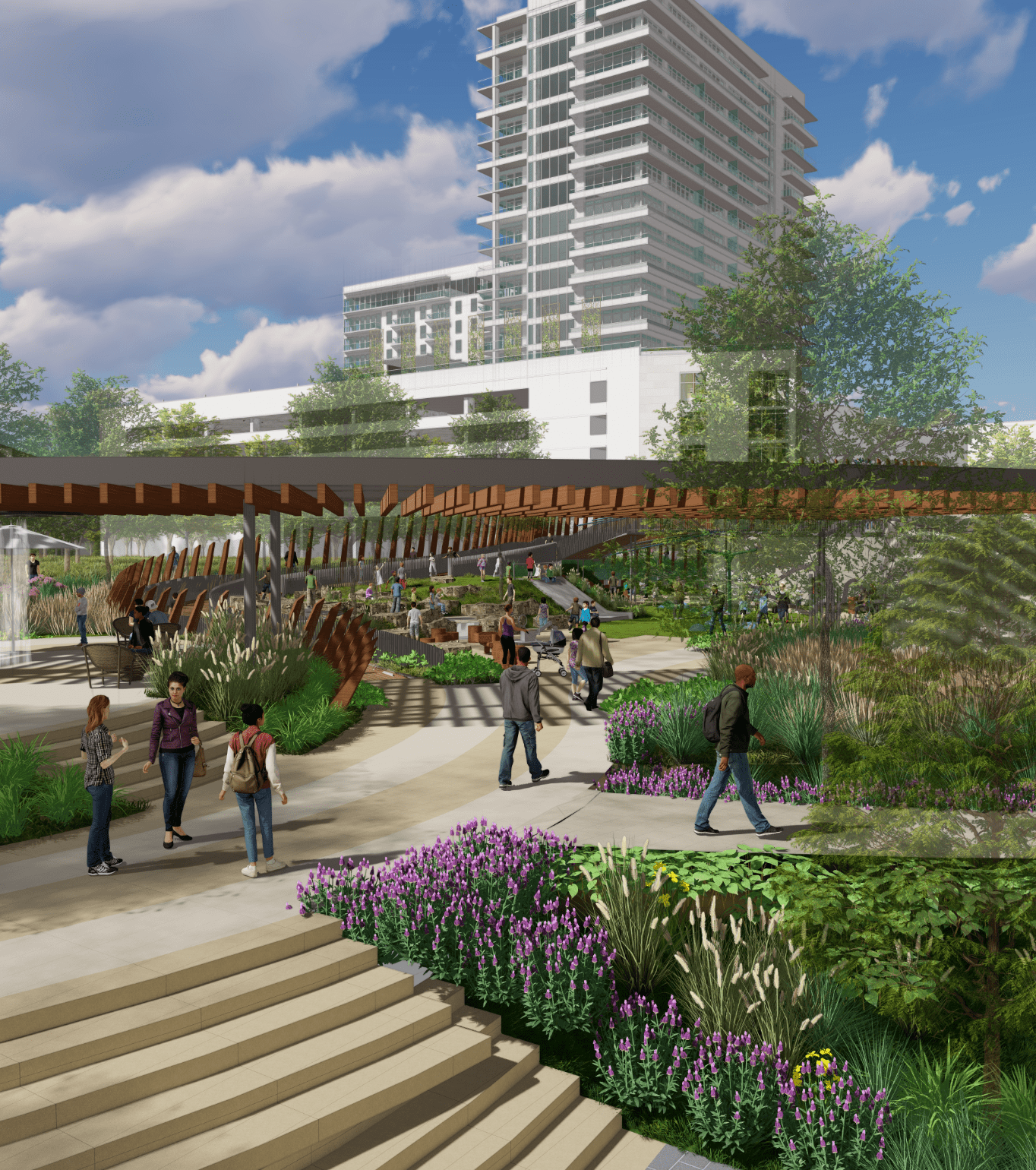 Future Donor Opportunities
More ways to engage with and support Kaleidoscope Park will be available in the future. Look out for these, and more, opportunities.
Director's Circle
Friends of Kaleidoscope Park
Donate Now
Complete the form below to make a donation to Kaleidoscope Park. Every donation makes a positive impact for the future of arts in North Texas. We are grateful for your support.
Your donations to Kaleidoscope Park Foundation, a registered 501(C)(3) tax-exempt charitable organization, are deductible for income tax purposes as allowed by law. Consult your tax professional for details.